Representing the people of All Saints' through its elected members, The Parochial Church Council (PCC) has a critical role to play. It is the decision-making body of the church.
It has oversight over every area of the church's mission and ministry, including the church's finances, and carries the responsibility for setting policy, budget, and monitoring income and expenditure.
The PCC meets monthly (usually on the third Monday of every month). Minutes of each meeting can be seen here.
The current PCC consists of
Diane Backhouse (Parish Safeguarding Officer & PCC Secretary) *
Adam Burns
Gillian Davison
Lucy Falcus (Deanery Synod)
Simon Honeywell *
Martin Howard 
Geoff Jowett
Karen Killick (Deanery Synod) 
Alexandra Lamond
Matt Levinsohn (Chair)
Anne Rolfe (Church Warden) *
Pamela Rushton
Chris Vass (Warden) *
Margaret Vaughan (Deanery Synod)
Elaine Webster
Paul Wheeldon
Guy Wingate (Treasurer) *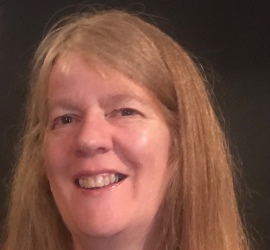 Standing Committee
Those names on the list above which are marked * are Standing Committee (SC) members. The SC has an executive function, prepares the PCC agenda and frames policy for PCC approval. It also has a critical role to play in implementing policy agreed by the PCC. The SC also meets monthly; usually the first Monday of each month.
Staff Management Team
The All Saints' Staff Management Team exists to support the PCC (the employer of staff) in the following areas of HR management:
– helping to ensure that all employment legislation is adhered to, and that terms and conditions and job descriptions are up to date.
– helping each staff member to carry out their work effectively and develop it to their capacity, so offering satisfaction for everyone.
– helping to ensure that the staff team functions as a team and not just as individuals.
The SMT assist line managers with annual appraisals and are involved with grievance and disciplinary procedure, should either be deemed necessary.
The SMT at All Saints' is made up of the following people:
David Emerton, Derek Evans, Michelle Honeywell and Elaine Webster