Sunday mornings at 10.30 am

Our Xplore children's ministry groups are suitable for 0-11-year-olds. The children start in the main 10.30am service with the whole church family every Sunday. After a time of worship together we leave and go to our groups.
During our time together, we explore our faith and the Bible through fun activities, creative prayer, crafts, games, songs and much more. We also enjoy social activities together throughout the year.
Please see our Sunday for Children page for more details of our Xplore Sunday groups.
Sunday afternoons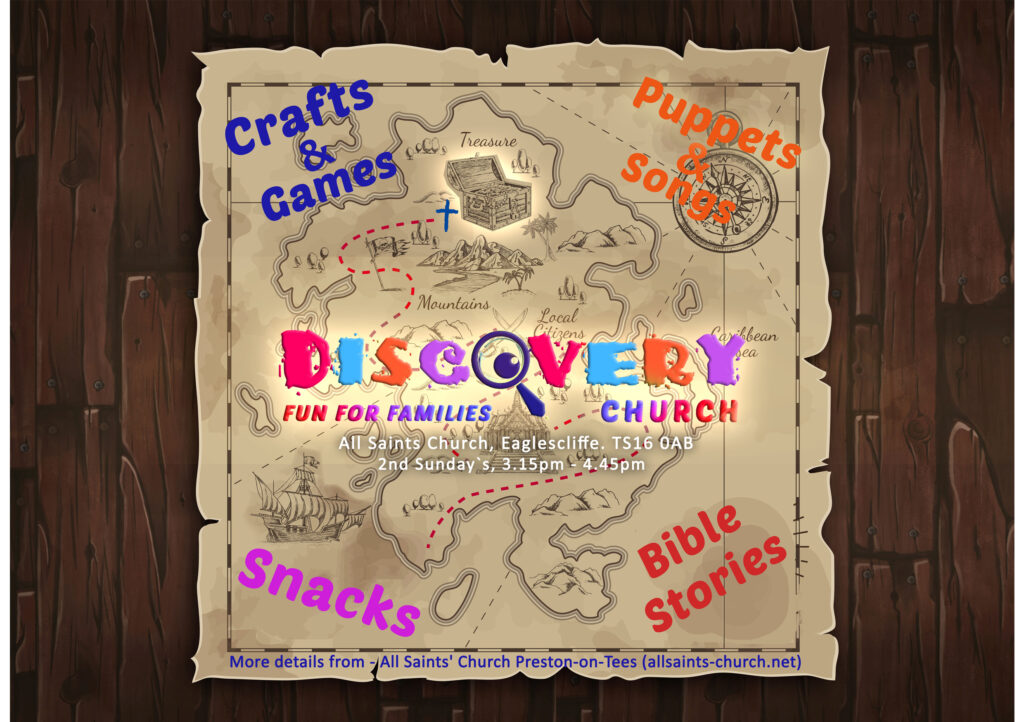 Discovery Church
You will notice that we have changed our name so it will no longer be called Messy church, but the format is still very similar to how we have run Messy church the past 6 months or so.
We'd love to join us to have fun together with crafts, games, activities, refreshments, puppets, songs and more!
Midweek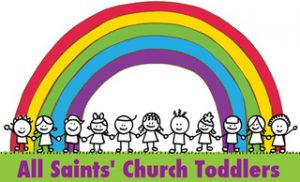 All Saints Toddler & Carer Group
Thursday mornings, 9.45am – 11.30am during term time.
Our popular toddler and carer group provides a fun, safe environment for babies – 3 ½ year olds, to play and make friends. We also aim to make it a caring, friendly group that helps parents and carers make friends and find support.
There a wide variety of clean toys and activities for the children to enjoy, including a baby area, as well as juice and biscuit time. We end our session together with a much enjoyed song time.
Filter coffee, tea and biscuits are available for adults. The group is run by members of our church who are always happy to offer support, chat about faith issues, and pray with anyone who would like that. Everyone is welcome.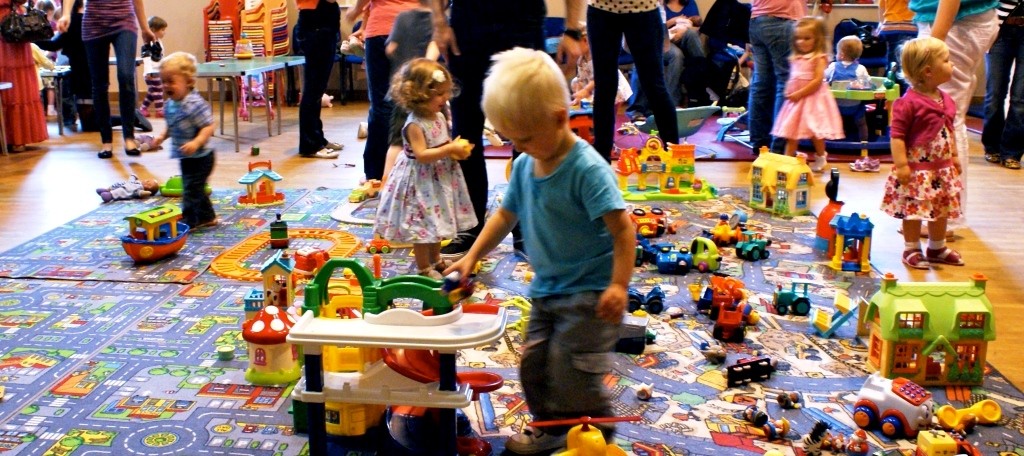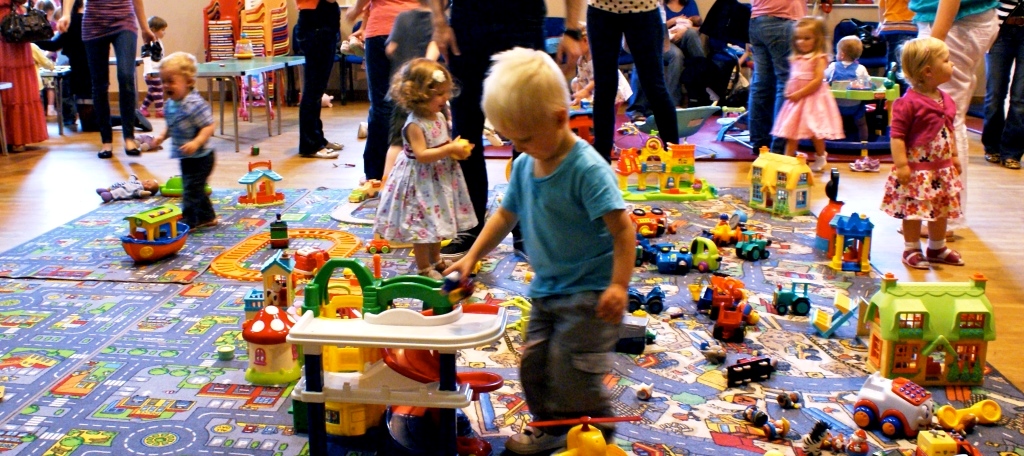 Play and Praise
Friday mornings, 10.00am – 11.15am during term time.
Our popular Play and Praise sessions are suitable for under 5`s and their parents/ carers and provide gentle Christian input in a fun and creative way. We begin with a much loved interactive worship time hosted by Henry Bear. This includes action songs, instrument time, Puppets, creative prayer, Bible stories and more!
We follow this with refreshments for all and then playtime, with a wide variety of clean toys and activities to choose from. Our church team are happy to offer support or to pray for anyone who would like it. Everyone is welcome.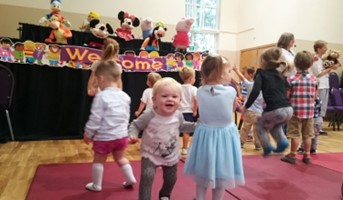 Schools Work
We love connecting with and supporting our local Primary schools and we work closely with two schools in particular (St Mary`s and Preston Primary), offering regular assemblies, R.E lessons, after school clubs, Play & Praise on tour, church tours and more!
We also invite seven local Primary schools to special events such as the `Life Exhibition` and Gospel Puppet presentations, and each year we work with Preston to hold their Christingle/ Nativity event at our church.
Puppet Ministry
Our Puppet friends have been playing a big role within our Children and Families ministry for many years. Using songs and skits they provide fun, creative, non -threatening ways to share the gospel message, tell Bible stories, and explore important topics.
The Puppets are very popular with all ages and we use them during some church services, as well as within many of our regular outreach activities held at church, community events and schools work. We have a Puppet team who practise regularly – for more details please see our Puppet team page
Special events for families
We are passionate about providing opportunities and activities for families from the community and church to enjoy together. These include such things as our Glow party on halloween, Camp of Champions sports event and families play area in the park (working with YFC), family fun events and activities, and supporting holiday clubs run in local churches.
Children and families networking
Working together in unity with other children and families workers in the Tees valley is very important to us and we love to meet up to encourage each other, pray together, and share ideas and resources. We also work closely with our regional Scripture Union Rep.