Sandra Griffiths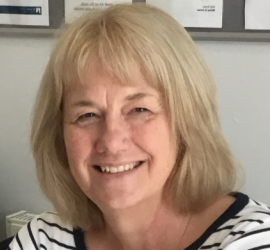 Receptionist
Position within the Church: Receptionist.
How long have you been a Christian? I became a Christian in September 1995.
How and why did you become a Christian? After my mum died in 1994 (just after my daughter was born) I started searching for some meaning in life, I came to the first Alpha course at All Saints in 1995 and found all the answers to my searching and more. I also found a relationship with Jesus which has been the centre of my life since then.
What are your hobbies and interests? I like people (having coffee and chatting), gardening and wildlife, walking with my Whippet George, art and music.
And family? I have a wonderful husband who doesn't attend church very often. My daughter Alice is a Christian and lives in Newcastle.