Karen Snowden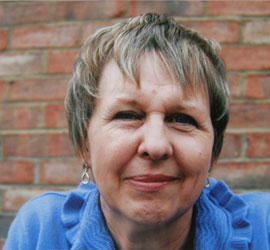 Pastoral Team Co-Leader and Connect Co-ordinator
Position within the Church: I am an Authorised Pastoral Assistant at All Saints' and also lead the Pastoral Care Team, helping to support the needs of the congregation at All Saints'.
How and why did you become a Christian? I was brought up in the Methodist Church, but did not really become a Christian until I was 30. I knew that I wanted my children to know about Jesus so I brought them along to Toddler group and was then encouraged to come to a Family Service. I learnt more about God and how we are all special to Him and I started to attend other services. I went to a Christian conference in Somerset one summer and eventually decided to be confirmed at 33. I have attended All Saints' since 1983.
What are your hobbies and interests? I enjoy walking, swimming, knitting, listening to music, easy crosswords and sudoku and meeting friends for coffee.
Do you have any family who attend church? My husband comes to church with me whenever he can. Our youngest daughter used to attend with me until she moved to Sheffield and now goes to a church there.
What are your aspirations for All Saints' Church for the next 12 months? During the next twelve months I would like to see many more people become aware of God's presence in the everyday situations of their lives and be able to listen to Him. It would be great to see the pastoral team become more visible in church and more people able to approach members of the team when they need support. I want to see each member of the team encouraged and built up through our monthly prayer time together.
What are your long-term desires for All Saints' Church? My vision is to see everyone in All Saints' supporting each other and spreading this God-given love out to those in our wider community who are hurting.
Finally, what has been the best advice/guidance that somebody has given you as a Christian? The best advice I have been given is to spend a quiet time each morning listening to God and to try to see God in everyone I meet and in everything I do each day. Oh, and not to think I can do everything. That's His job!