Rachel Levinsohn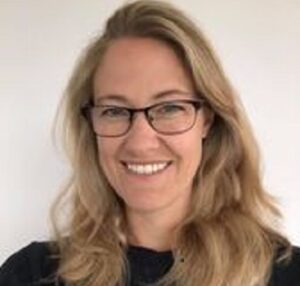 Receptionist
Position within the Church: Receptionist.
How long have you been a Christian? Since 2001 during my first year at University
How and why did you become a Christian?  I am from a non-Christian family and but had heard about Jesus and church from a couple of friends. I was a bit of a 'party animal' as a non believer, into all the wrong things, and was the least likely to
become a Christian. But when a housemate at uni invited me to church I really wanted to go. I could see that these church people had a joy I didn't have in my life, but desperately needed. When the pastor's wife offered to pray with me I gave my life to Jesus. I was completely transformed that night, I went to bed a totally different person having given up all kinds of lifestyle choices. It was a huge surprise to my other housemates because I changed so radically and stopped going out clubbing and drinking with them, even my own family thought I might have joined a cult but over time they have seen the many good things having a faith in God has brought into my life.
What are your hobbies and interests? I love to read, particularly historical fiction but most kinds of fiction intrigue me. My other main passion is running. I usually run 2-3 times a week and since moving here I have joined a local running group called the Orchard Eagles and a book club.
And family? I am married to Matt (the Vicar here at All Saints) and we have 3 children: Abi, Zac and Anna. All 3 kids attend church here and enjoy all that youth and trailblazers has to offer. We love our dog Luna and our two rabbits, and enjoy board games, cake, walks, 'Just Dance', body boarding and playing at the beach, seeing friends, eating chocolate, popcorn and watching films – Harry Potter especially.