Jan Peters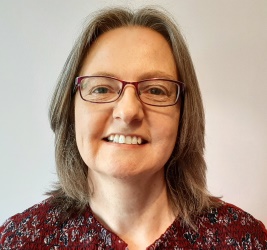 Children and Families Worker
Position within the church: Children and Families Worker
How long have you been a Christian?  Since 1973.
How and why did you become a Christian? I feel privileged to have been brought up in a Christian family, so have always gone to church. However, when I was 7 years old my Sunday school teacher told me that Jesus wants to be our best friend, and I decided then that I wanted to love Jesus and have Him as my best friend. When I was 10 years old I responded to an altar call to ask Jesus to be my Lord and Saviour and it's been a wonderful journey ever since. Becoming a Christian is the most important decision I have ever made, and It's been both exciting and humbling to see God`s hand and plan upon my life over the years.
What are your hobbies and interests? I feel very blessed to have a job that I love, so obviously a great interest and love of mine is working with children of different ages and their families in various settings, and having the opportunity to share the Gospel with them. I also have fun being involved in Puppet ministry. On a personal level, I enjoy spending time with my family and friends, exploring new places on holidays, going to the theatre and cinema, meals out, and my 'interest' in homemade chocolate cake never wavers!
And family? My husband Chris is a Christian and is at All Saints' with me. Our two grown up daughters, Sarah and Rachel are both Christians and are in churches elsewhere.